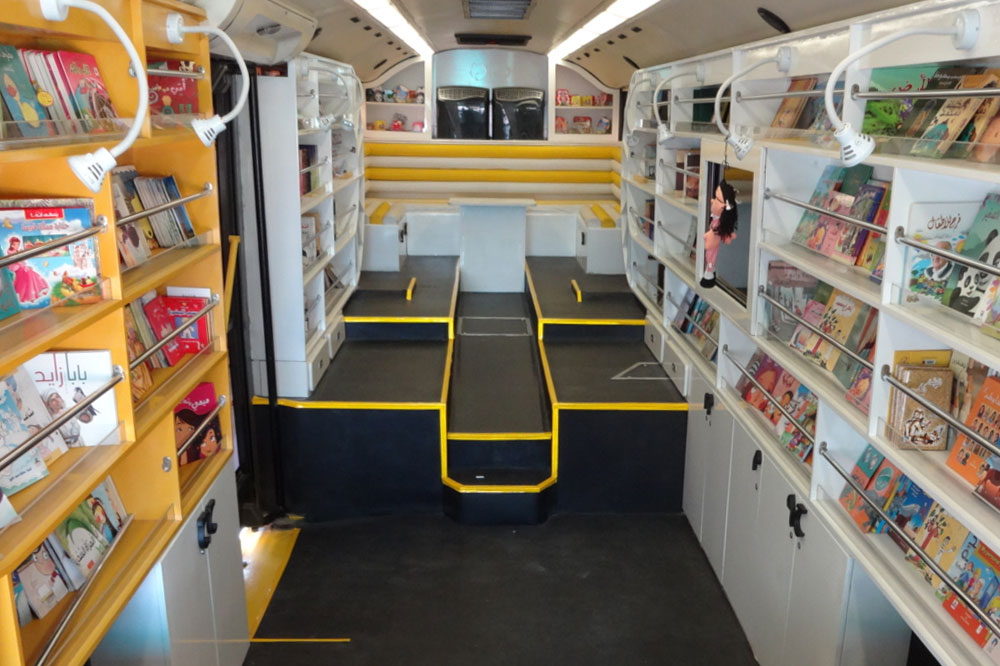 Attracting individuals of all ages to reading and facilitating access to books for those unable to travel to the library are noble goals. The mobile library has been specially designed to contain everything that the reader requires.
The mobile library comprises a comprehensive selection of high-quality titles and bestsellers, with the list of available books updated continuously.
The Knowledge without Borders bus visits schools, cultural institutions and public places across the UAE to ensure all citizens have access to books. To make the bus tours more engaging, various events are organised at its scheduled stops. The Knowledge without Borders bus has visited around 250 destinations to date.
Note: For more information and details on how to book a visit from the Library Without Borders Bus, please call: 06 5579114